The Festa dell'Uva in neighboring Cormons (DOC Collio) ended its three days of festivities on Sunday, September seventh.   However, many winegrowers here in Friuli are scratching their heads about what exactly they have to celebrate this year. While some producers have already commenced picking—especially those that cultivate Pinot Grigio and Tocai—others have continued to let their grapes remain on the vines, hopeful for few more sunny days to bring up the sugars and lower malic acidity.  From weather forecasts many are weary of the diminishing window of opportunity to bring in this year's crop and increasingly present are the risks and fears surrounding unripe wines.
At the end of August, Colli Orientali del Friuli's Consortium convened to attempt to address this year's climatic shifts that are concerning not just Italian growers but even more those in France, Spain, Germany, Austria and Portugal. Without going into too many meteorological details, it comes down to the inherent location of the Arctic jet stream. Rather than positioning itself around Iceland as it usually does during the European summer, the Arctic jet stream lowered itself to the British Isles. In doing so it inevitably summoned an almost permanent vortex that prevented the high pressure system of the Azores to establish itself properly at the end of June—one that typically presides over Europe's summer. Unfortunately, presence of this vortex or low pressure system created a continuous collection of humid air in northern Europe that resulted in frequent disturbances including precipitation, thunderstorms, cloudy skies, and overall cooler temperatures throughout the summer. However, June, July, and August weren't the only months that were atypical this year. Temperatures during winter were a solid three degrees Celsius above average throughout. And, even as a transitional season spring, was dramatically warmer and gave way to bud break of the vines four weeks early. Those advances, however, were reabsorbed by the abnormally chilly weeks that followed.
Not surprisingly, the wine community in Friuli is cautious to draw conclusions and make predictions from this rather anomalous vintage. Growers can merely note this year's stark contrast to the arid summers that they have experienced since 2003 and consider closely the measures that they undertook to counter the threats associated with such an abnormal year. Does this year mark a sort of climatic recalibration that we are experiencing? Question mark. Nevertheless, there are some bright spots. One is that indigenous varietals are still fairing relatively well this year.   They are not as susceptible to difficulty under less than optimal conditions unlike non-native grapes. Secondly, making good wine is not impossible; rather, it may take more selectivity and work in the cellar. What remains to be seen are which growers will make the difficult decisions necessary to draw upon those bright spots and deliver wines that are still superlative in quality despite this summer's big chill.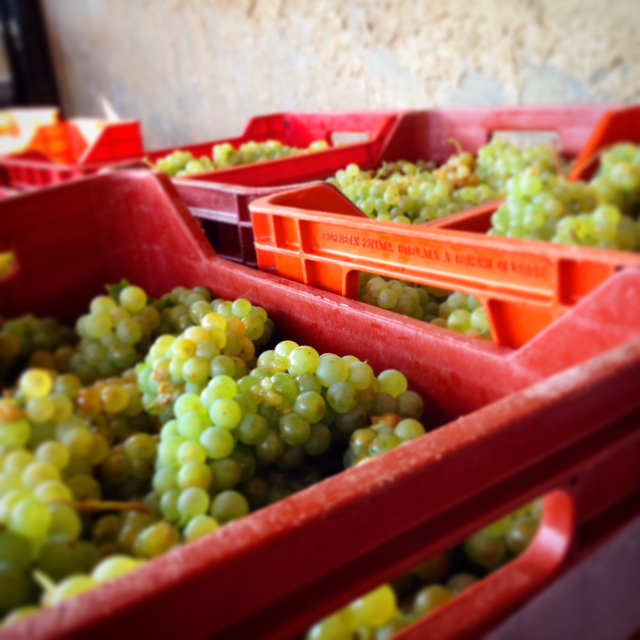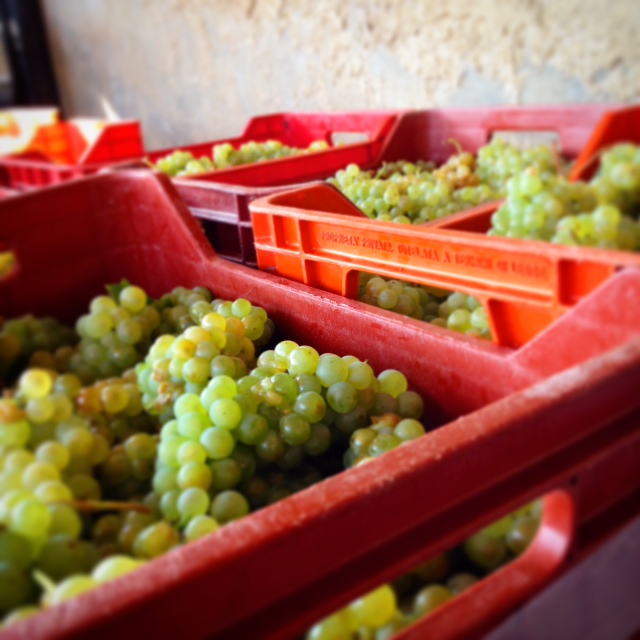 https://www.giannoniselections.com/wp-content/uploads/2014/09/foto-30.jpg
480
640
giannoniselections
https://www.giannoniselections.com/wp-content/uploads/2017/07/giannoni-logo.png
giannoniselections
2014-09-10 10:29:12
2014-09-10 10:29:12
The Big Chill: Europe's Cool Summer and How it Effects Harvest 2014