The name Patrunèt or 'piccolo padroncino' means 'little owner' and represents a name that has always been associated with the Battaglino family. The story dates back to 1800s when a young orphan from the hamlet of Vezza went to Alba in search of work. He found employment with the Ferrero family, one of the most renowned and wealthy families in the country. Over time he fell in love with the Ferrero's only daughter and became the "master" of ten hectares of land that consisted of vineyards and peach groves, becoming a 'Patrunèt.' Today, Claudio Battaglino (the current scion to run the estate) have chosen the name to recall their roots, as a form of respect for their ascendants. 
The Battaglino family maintains that simplicity is the hallmark of their character and undertake to carry this principle throughout their our azienda by means of hospitality and sustainability. More specifically, they try to maintain biodiversity in the vineyards by eschewing herbicides and chemical fertilizers, encouraging the natural growth of grass in the vineyards by sowing flowers to support the bees during the flowering phase. From a packaging standpoint, their bottles are made of lighter glass to reduce the energy impact, their labels are made of recycled paper, the cartons are self-closing so as not to use adhesive tape, and their capsules are 100% biodegradable. 
It is clear that the Battaglino family feels responsible for the environment and seeks to make the necessary hard choices to protect it. Tanto di cappello.
Wines/Tasting Notes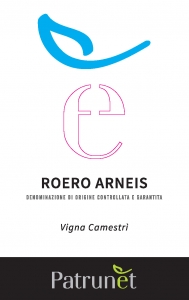 Arneis "Vigna Camestri": Based on Arneis, Piedmont, Italy's rather well-loved grape variety, this dry white is irresistibly fresh and quaffable. Crisp, elegant, and floral-scented, pair this white with a variety of cuisines including antipasti, fish, white meats, and salads. Perfect as an aperitivo as well!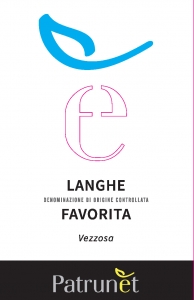 Favorita: Synonymous with Vermentino, Favorita is well-established in Piedmont's Langhe region. In this context it shows more fruity and aromatic tendencies rather than salty/mineral notes. Fermented and elevated in stainless steel, Favorita 'Vezzosa' is crisp and clean, bursting with notes of peach, citrus rind, and white flowers.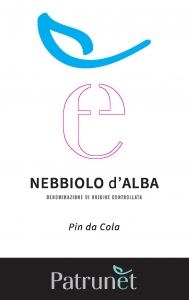 Nebbiolo d'Alba: Nebbiolo 'Pin da Cola' comes from a southwest exposed vineyard with vines that average roughly 40 years. It takes its name from the vineyard site 'Colla' as well as a single pine tree found at the top of the slope. This Nebbiolo d'Alba is vinified and elevated in stainless steel, and bottled in the late spring. Given that the Roero is known for its sandier soils, this Nebbiolo is lighter-bodied and shows a certain elegance in its color and drinkability. Look for notes of cherries, rosehips, and faint herbal/spruce notes which are highlighted by pleasant acidity and gentle tannins.
Annual Production: 20,000 bottles
Varietals planted: Arneis, Favorita, Barbera, Nebbiolo
Soil Composition: Limestone/sand/clay
Total surface area: 10 ha
Vined surface area: 15 ha
Trellising system: Guyot
Vine age: 30-40 years
Method: Copper and sulfur treatments in vineyards, low sulfur additions in cellar
Certifying body: N/A