The wines of Guido Rivella can be summed up in one word: perfection. As the winemaker for Angelo Gaja for 47 years, Rivella knows a thing or two about making Barbaresco. Although the azienda was only established in 2010, the Rivella family owned practically the entire Montestefano cru in Barbaresco throughout the nineteenth century. Today, 70% of their grapes come from Montestefano, although they also lease .5 ha on Barbaresco's Fausoni cru in Neive from Silvia Rivella's in-laws.
The Rivella's carry out a green harvest in August, leaving behind 30-33% of bunches to encourage a complete ripening, which isn't difficult considering most of their vines range from 40-60 years of age. (They know what to do.) The wines then undergo a submerged-cap fermentation, coaxing out Nebbiolo's noble tannins followed by affinamento in multiple-passage barrique or tonneau, with some even hailing from Gaja's cellar. One aspect that is unique to the Rivella's production is the fact that they vinify each of their small parcels separately in 5-10 HL stainless steel vats. This way they can transmit each site and its respective vintage profile as explicitly as possible by not commingling various terroirs and their produce.
Enrico Rivella (paraphrasing his father) joking/not jokingly admits: "Ninety-nine percent of the work is done in the vineyards. Our job in the cellar is not to to f*%k it up."
Wines/Tasting Notes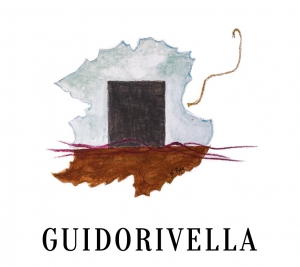 Barbaresco DOCG: 
Fermentation, maceration in stainless steel tanks for 20-22 days at a controlled temperature (28-30°C); aged in wood for 14-16 months, then again in bottles for a few months before release.
This wine is delicate and elegant, with a brilliant ruby red color, reaching the peak of refinement, elegance, and balance after a few years in bottle. It possesses a very tannic structure but also silkiness, complexity, and pleasantness. Its aromas include hints of violet, licorice, rosehip, sweet tobacco, chocolate, vanilla, pepper, nutmeg. Its taste is decisive and compact, persistent and elegant.
Barbaresco "Fausoni":
CRU VINEYARDS: 0,70 Hectares of which 0,30 with south exposure and 0,40 with west exposure
PRODUCTION: Fermentation and maceration in stainless steel tanks for 22-25 days at a controlled temperature. Malolactic fermentation and aging in used barrique for 14-18 months, and then in bottle for few months before release.
CHARACTER: It's a wine with a strong personality, mainly evident in its finesse, elegance, and spiciness, highlighted by notes of licorice and chocolate.
PAIRING: Perfect with richer meat dishes, braised and game, aged cheeses.
Annual Production: 12,500 bottles
Varietals planted: Nebbiolo, Barbera
Soil Composition: Clay/limestone/Sand
Vined surface area: 3.5
Trellising system: Guyot
Vine age: 25-65 years
Method: Practicing organic