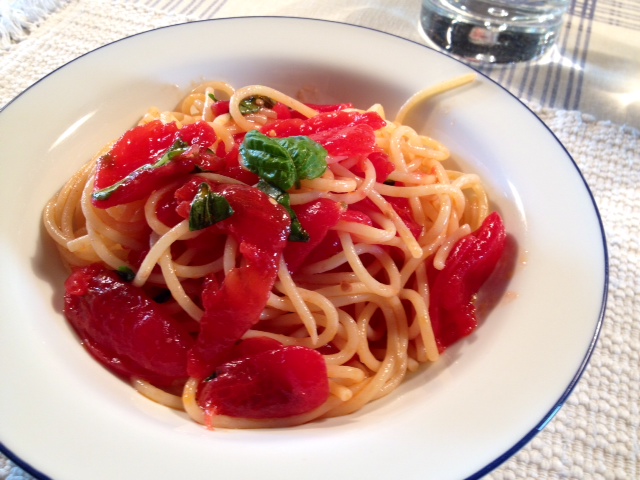 It's not by chance that pasta al pomodoro is Italy's most beloved dish, offered on most menus throughout the country.  When executed properly it is subtle and refined and yet so simple and satisfying.  Sweet, savory, herbaceous, and spicy – it covers an impressive range of flavors.  There are a million variations of this tomato-based pasta, but the one I make is at its best in August when tomatoes are hitting their stride.  I'm not going to lie, I actually shudder when I hear New Yorkers referring to tomato sauce as gravy.  This recipe is the complete opposite of "gravy" or a cooked sauce; it is more of an aglio-olio-peperoncino recipe with fresh plum tomatoes that have been de-seeded and cored.  In this top ingredients are key because they can't hide behind a heavy garlic/cooked tomato flavor.  This method is all about showing off the quality of the tomatoes.  So hit the farmer's market!!
Ingredients (serves four)
600 g plum tomatoes
20 leaves fresh basil
2 fresh peperoncini (or chili peppers)
sale grosso (large grain salt)
olive oil
500 g pasta
Note:  Here in Italy I usually use plum tomatoes from Sicily because they have thin skins, less liquid and seeds, and a concentrated, not overly sweet flavor.  Use what you like best or tomatoes that have similar qualities.
Procedure: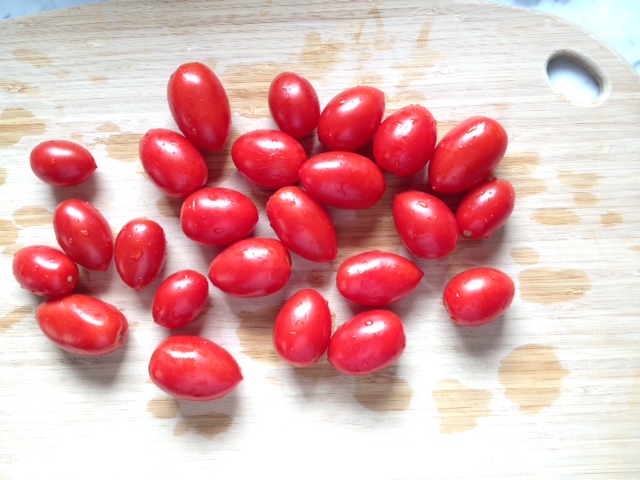 Rinse your tomatoes.
2.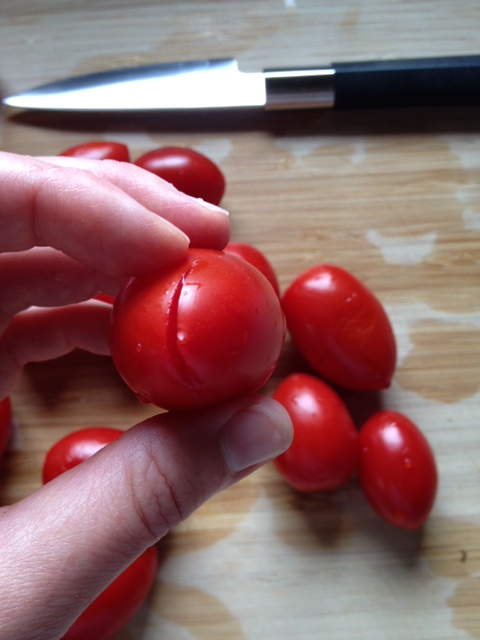 Slit each tomato so that this incision will become more pronounced with its brief boiling.
3.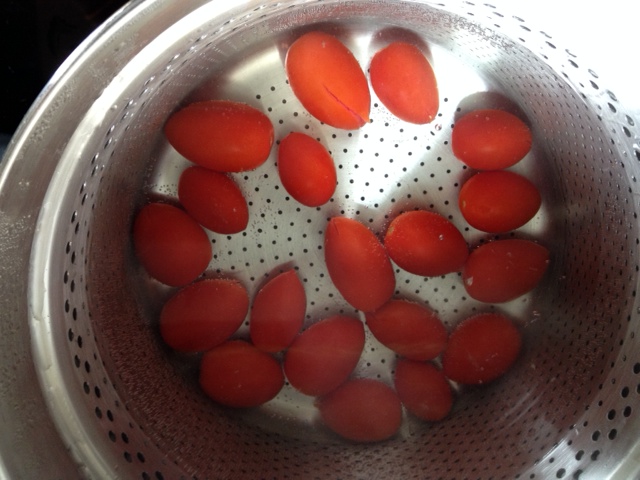 Boil your tomatoes for about two minutes or until you notice the slits becoming more apparent.  (*It is essential to expose the tomatoes to as little cooking as possible so to maintain the utmost freshness of the finished dish.)
4.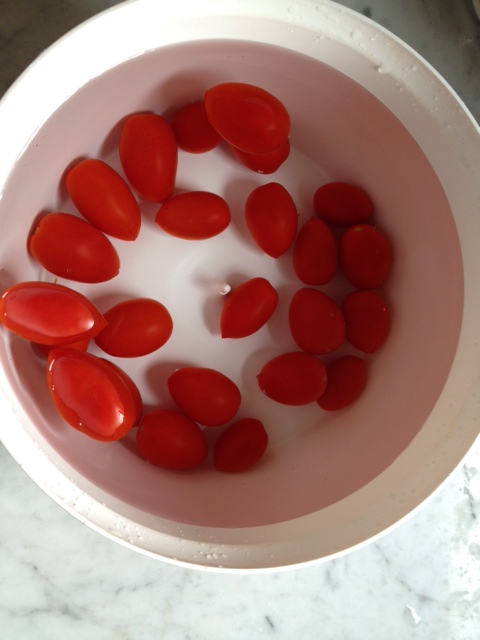 From the boiling pot place your tomatoes in an ice water bath (my ice has melted in this photo!) so to avoid further cooking.
5.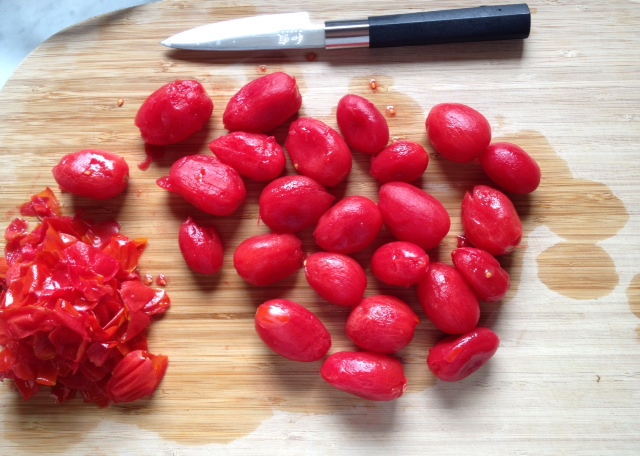 Carefully remove the skins of the tomatoes, using your original incision to initiate the process.
6.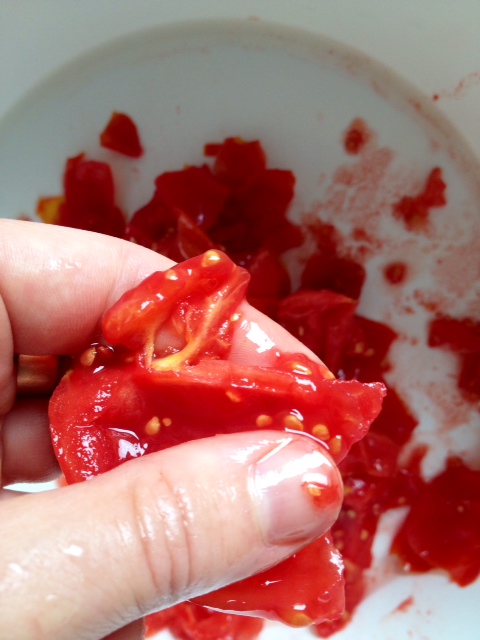 Remove all seeds, excess water, and the gelatinous part of the tomato as well as any small stem.  (It doesn't have to look pretty.)
7.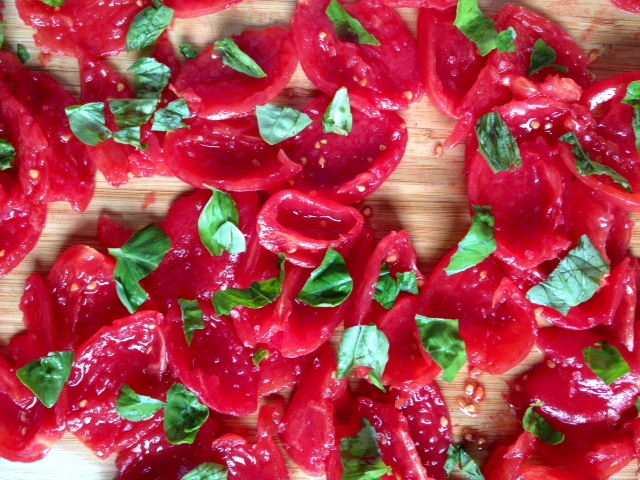 Add salt to the tomatoes and then torn basil.  If you have time, refrigerate the tomatoes at this point for about an hour or two to macerate the tomatoes, basil, and salt and then take them out about a half an hour before you use them to let them come to room temperature.
Slice your garlic thinly and chop your peperoncino, adding both to about four to five tablespoons of oil.  Make sure that your oil covers the contents. Infuse the ingredients over low heat for about three minutes or until you can smell the garlic.  (*A finer dice of the peperoncino will make the finished dish more piccante – also depending on the length of the heating during this step. I try to keep the heating to a minimum so to maintain the freshness of the oil at this stage to keep the flavors light and fresh with just enough garlic and spiciness.)
9.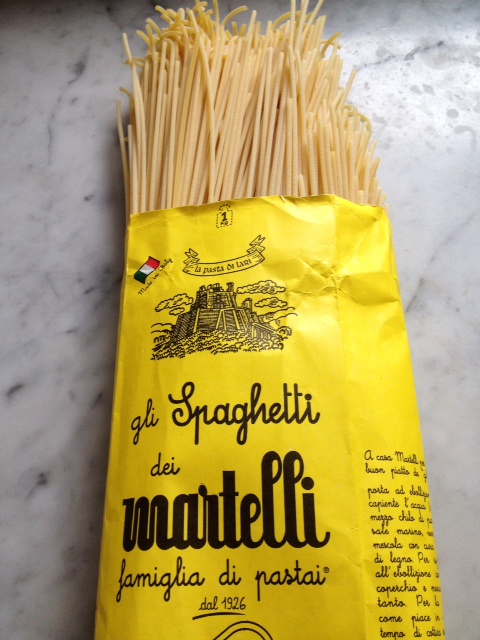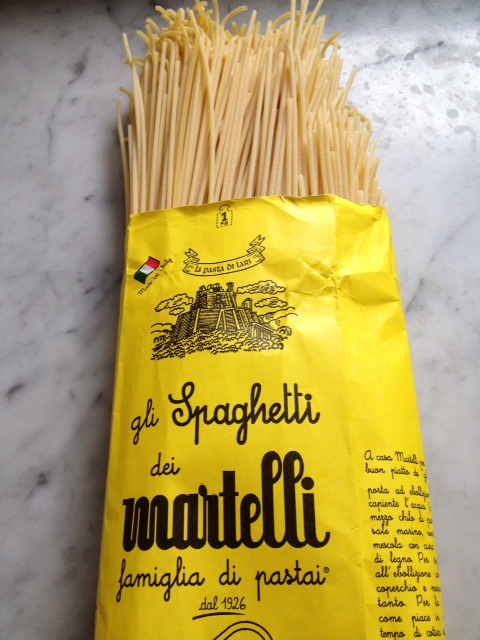 My preferred pasta for this dish: Martelli spaghetti from Pisa.  Other favorite pastas:  Setaro, Benedetto Cavallieri, and Rustichella.  (Also De Cecco.  NEVER Barilla.)  Martelli has a ton of flavor on its own – you can taste the sweetness and nuttiness of the grain.  It is toothsome and inviting.
10.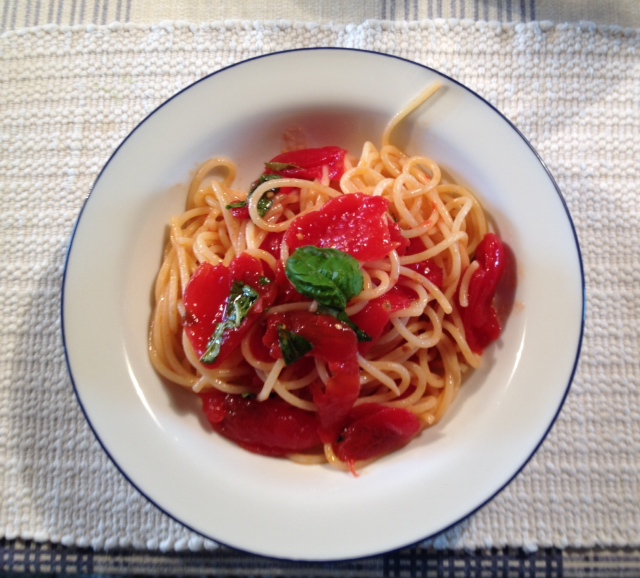 There is no need to finish the dish over heat in a saucepan – simply combine well the infused oil with the tomatoes and pasta and proceed to plating!  If you can coat the pasta and tomatoes without using ALL of the infused oil, feel free to leave out the remainder if you want to achieve the freshest flavor profile of the finished dish.  At the table be sure to add a few extra leaves of freshly torn basil and a drizzle of olive oil to further enliven the dish.  *Adding a touch of uncooked (uninfused) oil is essential because it gives even more lightness and balance to the dish, perfectly melding cooked and fresh flavors and ingredients.  With one forkful you'll see that this dish is very much the sum of the quality of its ingredients – fresh, light, and symphonic – so be selective at the farmer's market!
Eccoci!  Pasta al Pomodoro!  Enjoy it until summer tomatoes disappear!
https://www.giannoniselections.com/wp-content/uploads/2014/08/foto-16.jpg
480
640
giannoniselections
https://www.giannoniselections.com/wp-content/uploads/2017/07/giannoni-logo.png
giannoniselections
2014-08-05 14:48:18
2014-08-05 14:48:18
How Do You Pomodoro?