Giannoni Selections is a wine importing company based in Massachusetts and Italy. We directly source, import, and distribute the highest quality organic/biodynamic wines to restaurants and retailers in Massachusetts. Our pursuit of top, non-interventionist wine began over a decade ago through extensive tasting, travel, and internship. The portfolio aims to be an extension of our experiences, relationships, and selection—elements that we continuously work to build upon and refine. Given the level (and sometimes obscurity!) of our products, our goal isn't just to sell wine. We look to partner with our clients more deeply by offering regular staff/customer education through trainings and in-store tastings as well as sales promotion through email blasts and social media.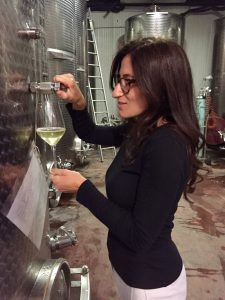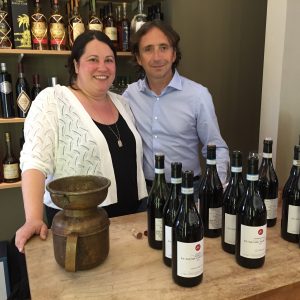 Gemma Iannoni grew up in a small, Connecticut town and received a BA from Barnard College of Columbia University. She received her wine education through an ongoing dialogue with food and wine that began while living in Bologna just after college and continued throughout her professional career. For nearly a decade, she worked at a well-known cheese shop in Cambridge as Wine Buyer/Cheesemonger/Manager, a role in which she had the occasion to encounter many rare food and wine traditions and even travel frequently to learn directly from producers. At the beginning of 2014, Gemma moved to Italy and stayed with a northern Italian winegrower, an experience that comprehensively built upon her participation in six (grape) harvests. This opportunity not only refined her palate and understanding of viticulture/winemaking but also greatly improved her ability to judge wines by tasting extensively at every stage of production.
Andrea Alexander is native to Boston and studied Political Economy at UMASS Amherst.  She received her wine education through extensive tasting and travel during her role as Fine Wine Sales Representative for Central Distributing and Classic Wine Imports.  She has visited numerous growers throughout the world's most reputed wine regions and has learned firsthand from top producers. Andrea looks forward to continuing her work with Boston's network of sommeliers and buyers, now with a focused portfolio of organic and biodynamic growers.